Analisis Kelayakan Usaha Rendang Kerang di Kecamatan Bangko Kabupaten Rokan Hilir Provinsi Riau
Yosi Noviani

Fakultas Perikanan dan Kelautan Universitas Riau

Lamun Bathara

Fakultas Perikanan dan Kelautan Universitas Riau

Hazmi Arief

Fakultas Perikanan dan Kelautan Universitas Riau
Keywords:
Rendang kerang, UMKM, Analysis of Business Feasibility
Abstract
This study was aimed to see the amount of investment, production cost, income and profit needed in rendang kerang business in Bangko Sub-district. Research methodology used in this research was a survey which analyzed descriptively. The amount of respondents were 5 people. Based on the research findings, the amount of investment needed to produce rendang kerang is IDR 4.101.600,- with the average amount of production yield is 88bks/month. The average production cost is 2.678.680,- with average income of IDR 3.044.800,- and average profit achieved from rendang kerang business in Bangko Sub-district is IDR 366.120,-/month. According to the calculation of Revenue Cost of Ratio (RCR) investment criterion, the score 1,14 was found which means RCR > 1, it implies that this rendang kerang business is profitable and feasible to develop. The amount of Payback Period of Capital (PPC) is 12 which means that the investment in this business can be returned in 12 times of production period or it can be returned in 3 months and the average profit ratio investment (ROI) of rendang kerang business in Bangko Sub-district is 9,21%.
Downloads
Download data is not yet available.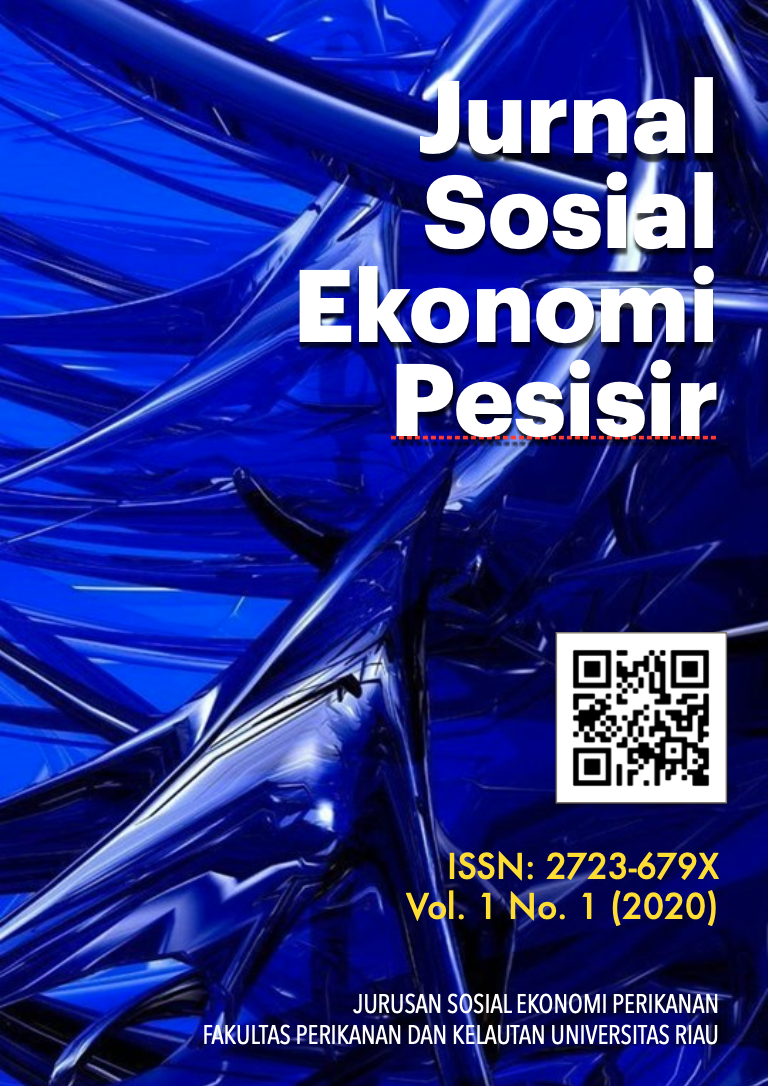 How to Cite
Yosi Noviani, Lamun Bathara, & Hazmi Arief. (2020). Analisis Kelayakan Usaha Rendang Kerang di Kecamatan Bangko Kabupaten Rokan Hilir Provinsi Riau. Jurnal Sosial Ekonomi Pesisir, 1(1), 67-73. Retrieved from https://sep.ejournal.unri.ac.id/index.php/jsep/article/view/19