Prospek Pengembangan Pariwisata di Desa Tongging Kecamatan Merek Kabupaten Karo Provinsi Sumatera Utara
Bona Fita Br. Perangin-angin

Fakultas Perikanan dan Kelautan Universitas Riau

Eni Yulinda

Fakultas Perikanan dan Kelautan Universitas Riau

Lamun Bathara

Fakultas Perikanan dan Kelautan Universitas Riau
Keywords:
Tongging, Development trend, Development prospects
Abstract
This research was done about prospect of tourism development in Tongging Village, Merek Subdistrict, Karo Regency, North Sumatera Province.  This research was aimed to determine the development trend of tourism, the development trend of aquaculture businesses and the prospects of developing Tongging tourism. The method used is a survey method. The results showed that the trend of Tongging tourism development in the next five years increased, while the development trend of the cultivation business had decreased. The prospect of development Tongging is seen from the backward linkages including the natural potential in the form of the natural beauty of the lake which is surrounded by mountains, facilities and infrastructure such as lodging, restaurants and places of worship, accessibility to both private and public transportation and the support of the Regional Government. While the future linkage of Tongging tourism development includes the addition of tourist attractions such as cultural tourism, rental of tires and buoys or banana boats. Furthermore, the future linkage of the development of Tongging tourism is an increase in the number of tourists visiting along with the development of Tongging tourism, especially in culinary tourism so that it attracts tourists to visit. The future development of Tongging tourism will also open new jobs to meet the needs of tourists while in Tongging. From this Tongging tourism development, it will also increase the people's income from the tourism business that is run and increase regional income from the levies imposed on tourists.
Downloads
Download data is not yet available.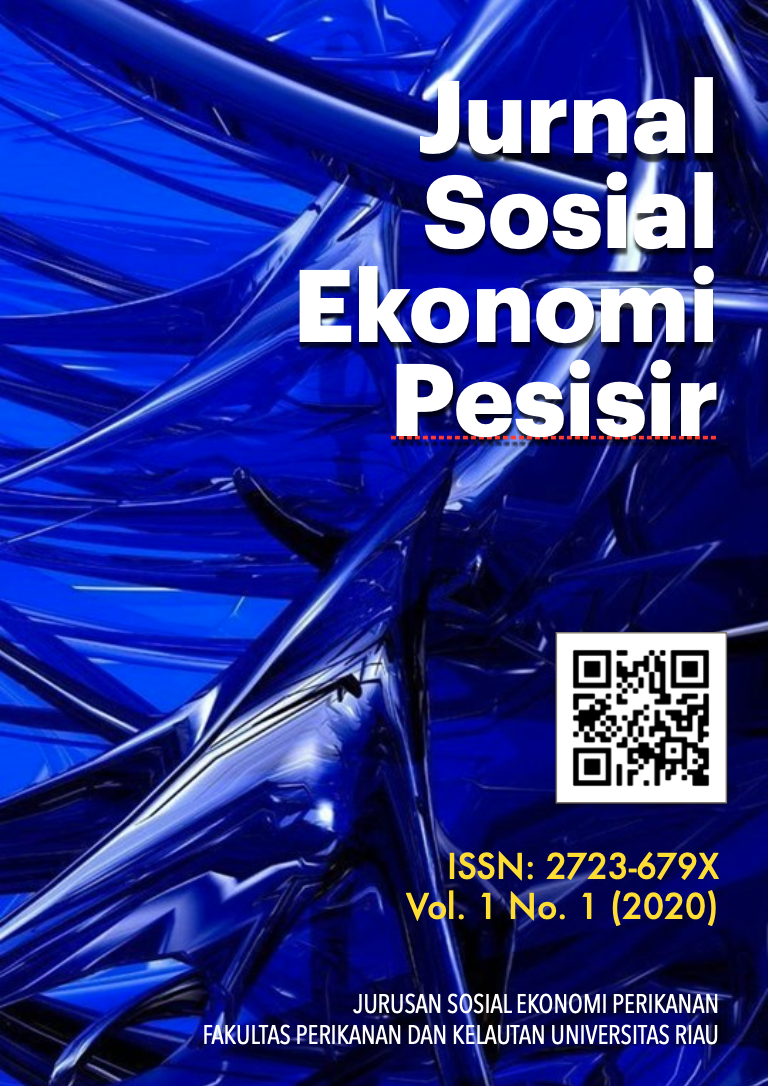 How to Cite
Bona Fita Br. Perangin-angin, Eni Yulinda, & Lamun Bathara. (2020). Prospek Pengembangan Pariwisata di Desa Tongging Kecamatan Merek Kabupaten Karo Provinsi Sumatera Utara. Jurnal Sosial Ekonomi Pesisir, 1(1), 8-14. Retrieved from https://sep.ejournal.unri.ac.id/index.php/jsep/article/view/11